Our Staff Jan, Front Desk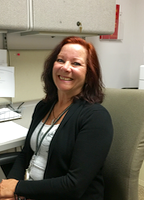 Jan has been with the practice for years now. She is the lead in the front office and responsible for all the scheduling. When you call in, she will likely be the person you speak with.
---
Julie, Medical Assistant
Julie is our oldest medical assistant (with the practice, not age)! She has been here several years. She is responsible to put the patients back into the rooms. She will ask you about your medications, check your blood pressure and do all the assorted tasks the doctors need during your visit.
---
Angela, Medical Assistant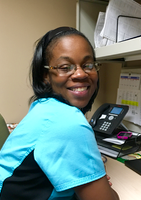 Angela is our newest edition on the clinical side. She works with Julie to put patients into rooms and assist the doctors.
---
Amanda, Nurse
Amanda is our nurse. She is there to answer any questions you may have about your medical condition. She is also responsible for scheduling any procedures. She is an excellent resource, please don't hesitate to give her a call!